THE ARMORY + ARCTIC CAT
As an agency that grew up around the surf, skate and snow industries, we were thrilled to get a call from an elite snow brand to help them enhance their experiential efforts and drive sales. When it comes to Snowmobiles, there isn't a more known and premiere brand than Arctic Cat. As a leading manufacturer in a highly competitive space, Arctic Cat relies on experiential efforts to strengthen relationships with core audiences and move volume. Our task was to help launch a new Snowmobile by improving experiential connections with highly valued audiences and translate those interactions to sales. Basically, bro out and sell big. And that's exactly what we did, breaking all previous sales records with a (12) stop tour across Canada and the USA.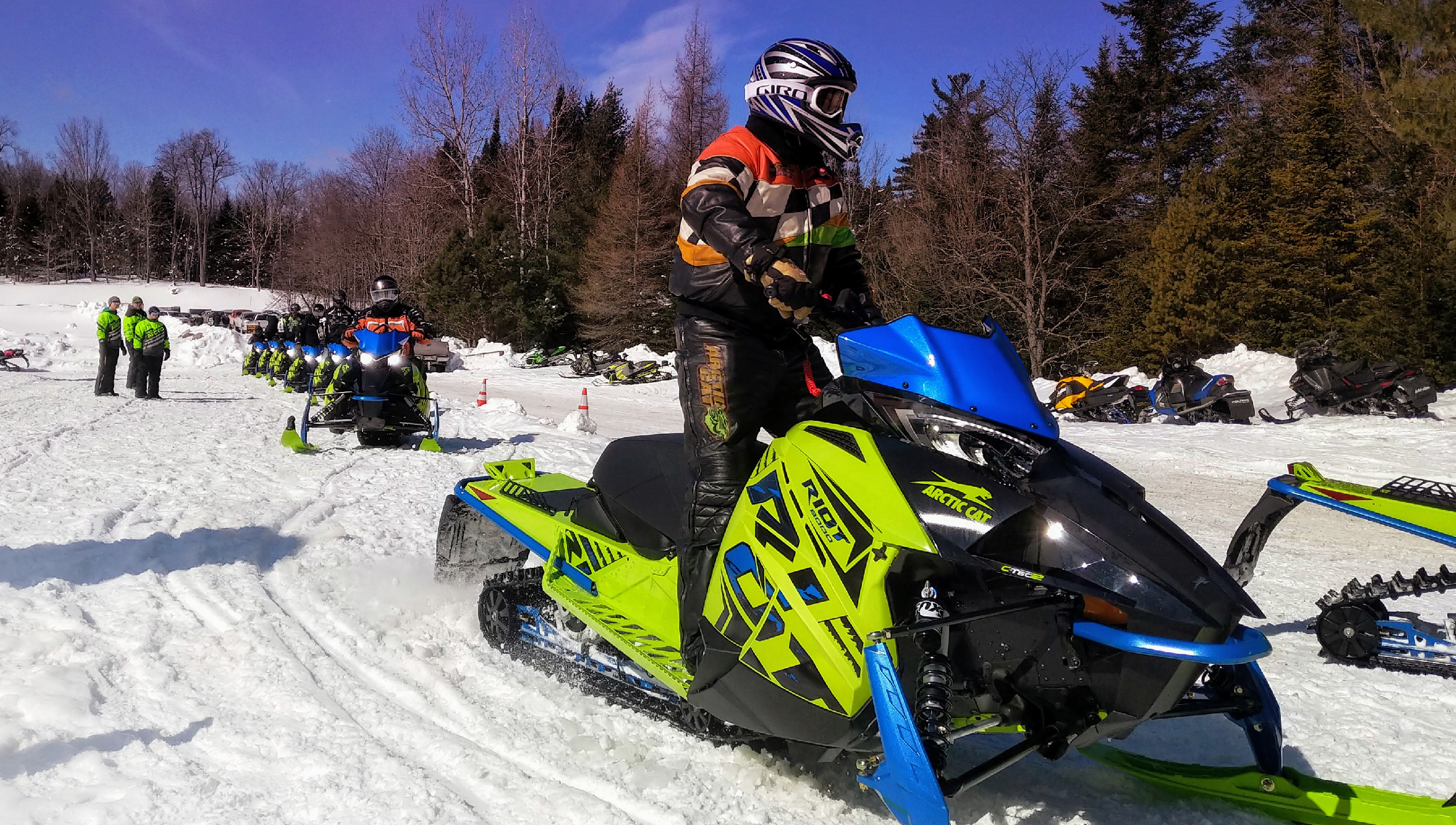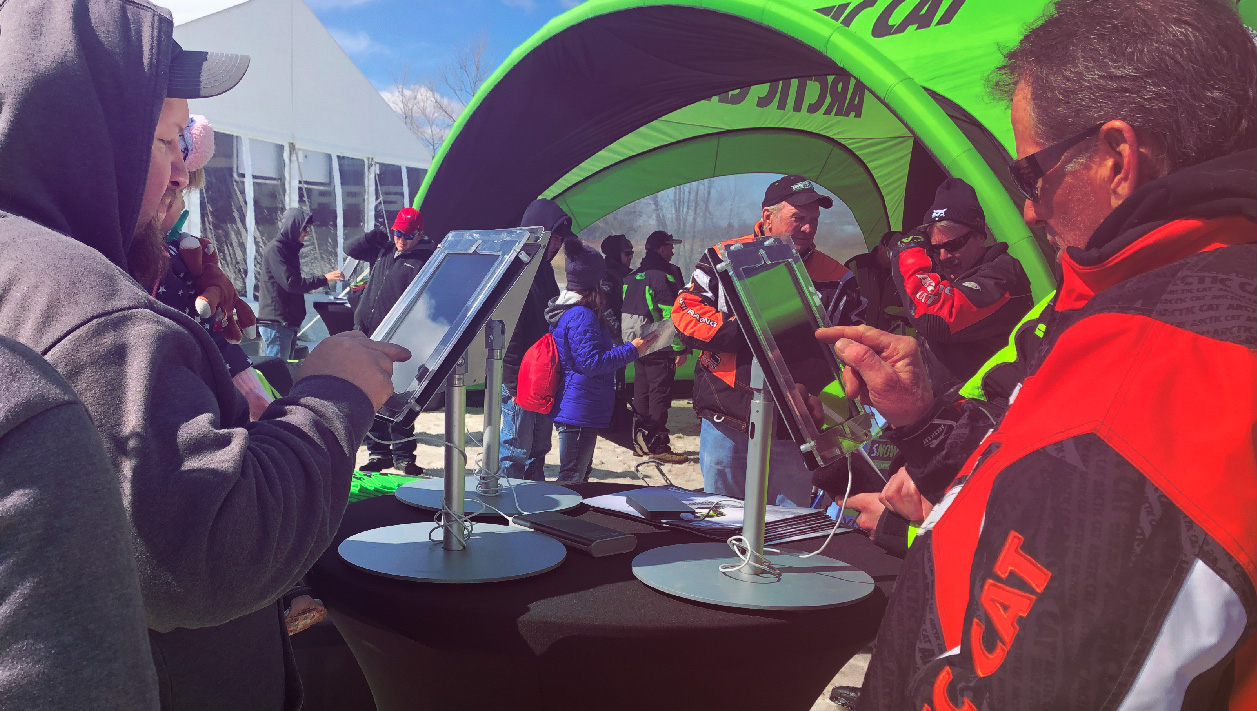 CREATING HOT LEADS
It started with our team rethinking how to engage naturally with these audiences and introduce an environment that was conducive to sales efforts. This included entirely the design and production of new display properties of course, but it also meant introducing social media efforts and on-site technology to engage and capture audiences. Next, we strategically selected core and industry events to attend and worked alongside promoters to make sure that foot traffic was optimized. We carefully routed the tour as to keep costs low logistically. Then, we enacted a product-trial mechanism that gave our audience a once-in-a-lifetime demo ride on Arctic Cat's newest Snowmobile. Finally, we enacted our proprietary technology that tracks a guest's experience throughout the duration of the visit. Highly engaged guests are reclassified as hot leads and exported as priority follow-ups into the Arctic Cat dealer CRM.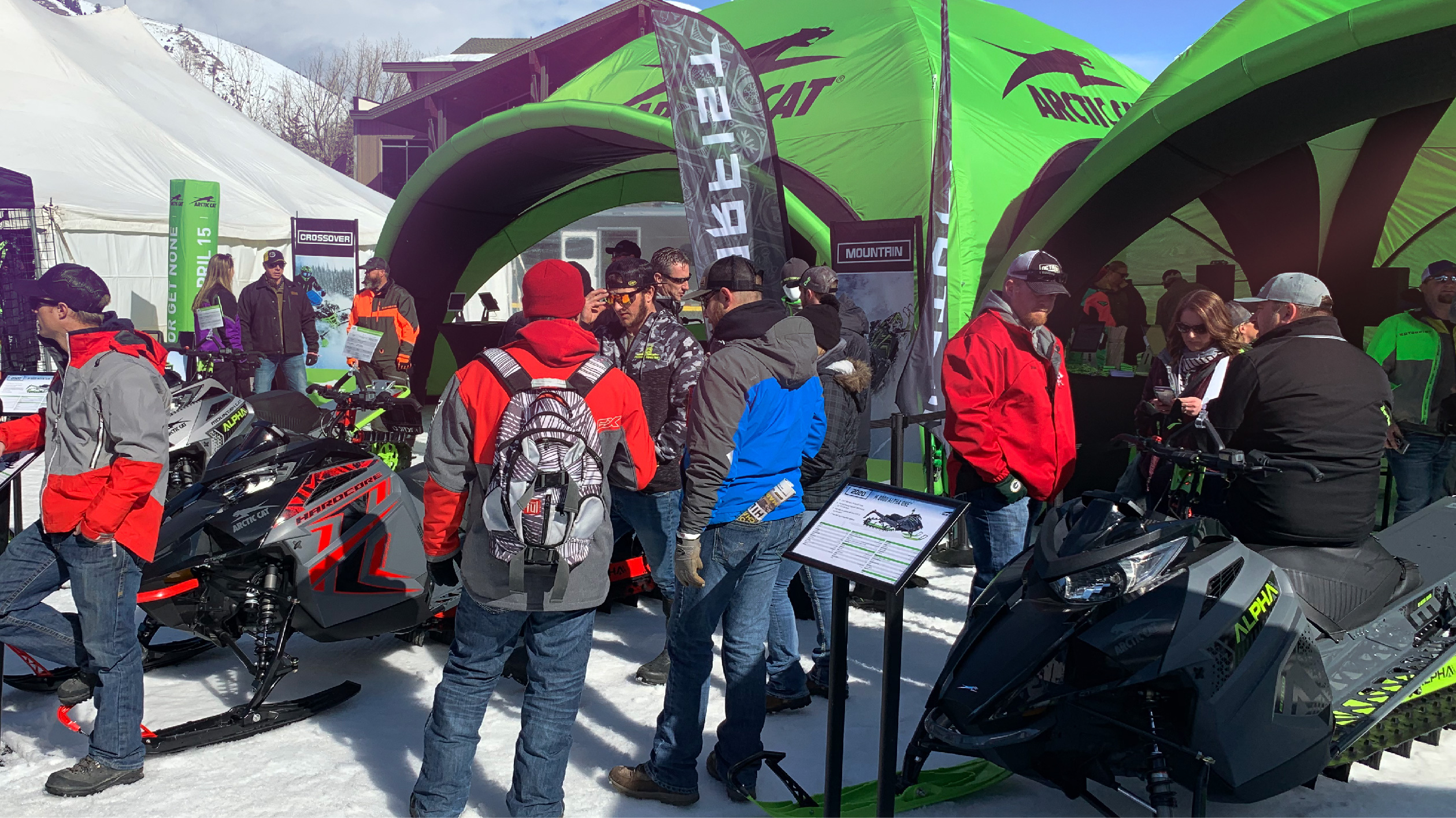 SHOCK & AWE
The result: with our newly implemented experiential efforts and data-driven demo ride program, The Armory shocked the Arctic Cat team by DOUBLING Arctic Cat's sales goals. An effort solely attributed to the success of our 12 stop tour. We're proud to have helped move a ton of units for Arctic Cat, all while deepening the brand relationship with their core audience.